Heating technology
A feeling of comfort
Whether condensing boiler technology, heat pumps or solar technology. The central challenges are active environmental protection using resource-conserving systems as well as reliable and future-oriented heat supply.
The holistic and sustainable approach is the foundation of our work. Decades of experience and the continuous professional development of our employees mean that we are your competent partner in the joint search for optimum solutions dealing with energy – in all its aspects – wherever you are in the world.
We work with you to develop measures for increasing energy efficiency and to expand renewable energies.
Look at numerous reference objects from our broad range of products and services to see for yourself.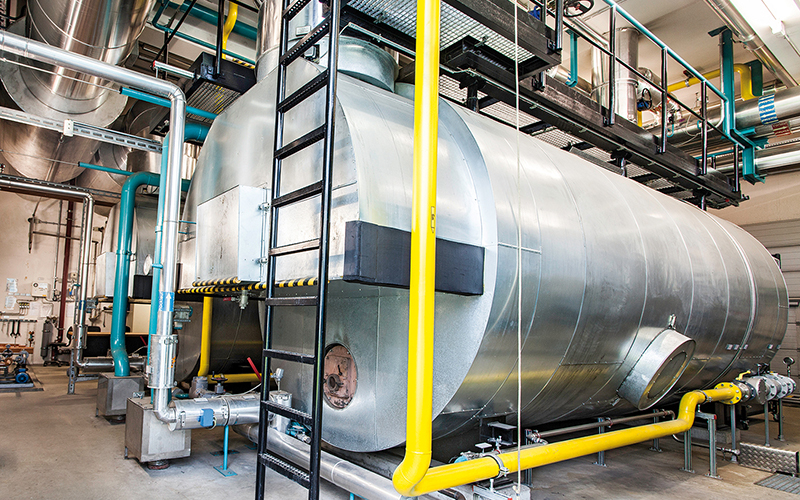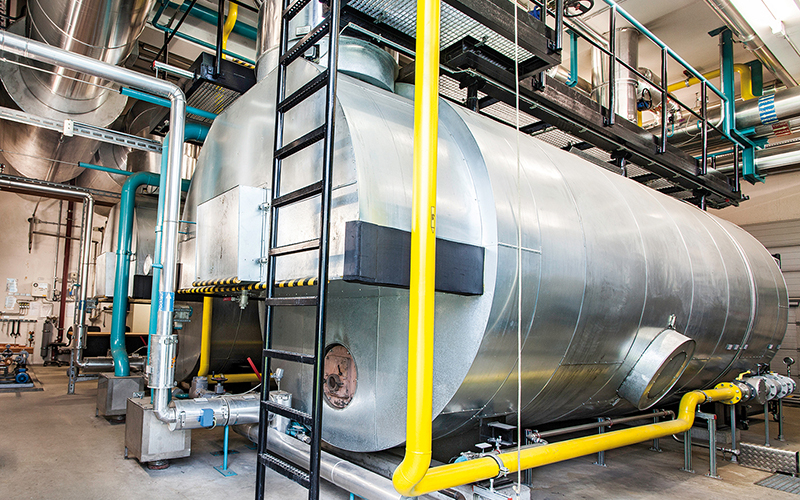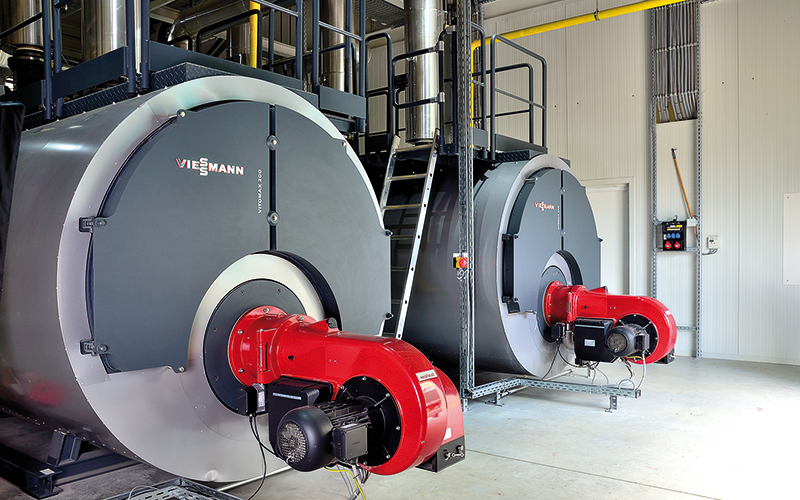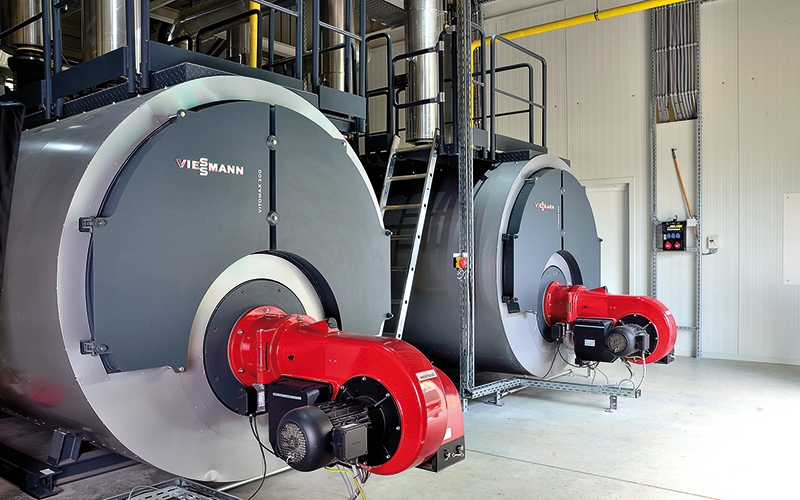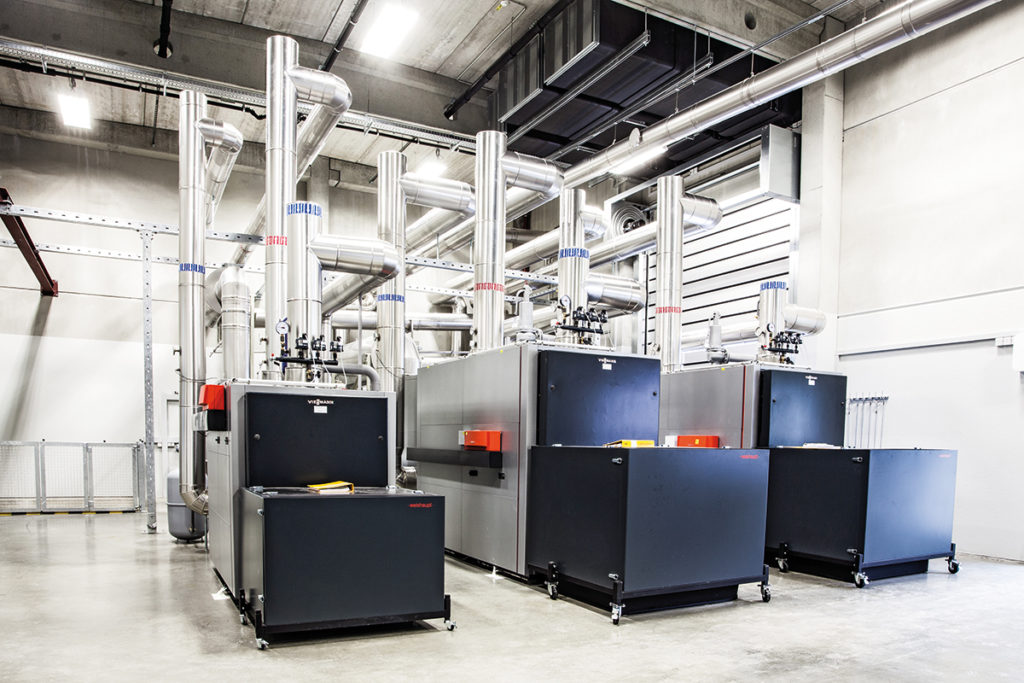 Use of air-conditioning systems:
Logistics companies
Pharmaceutical industry
Food industry
Retail stores
Administration buildings
Hotels, kitchen operators, restaurants
Public clients
Military and hospitals
Cooling for computer systems/servers
Ventilation and air-conditioning technology
BREATHING DEEPLY
Take a deep breath. People spend most of their life in closed spaces. That makes healthy room air all the more important for our general well-being.
By using our ventilation and air-conditioning technology, we create optimal indoor climates for a wide variety of requirements.
In public buildings, the food industry or restaurants, and in all other industries where it is important to have constant temperatures, such as in hospitals and pharmaceutical companies, it is not possible to operate without an overall solution for ventilation and air-conditioning technology.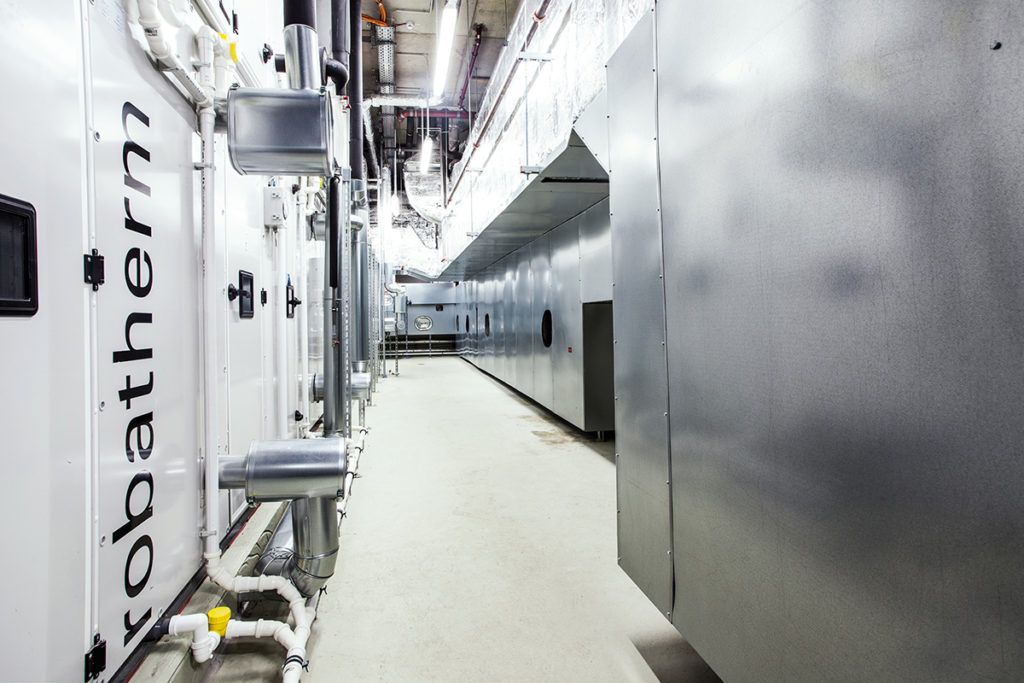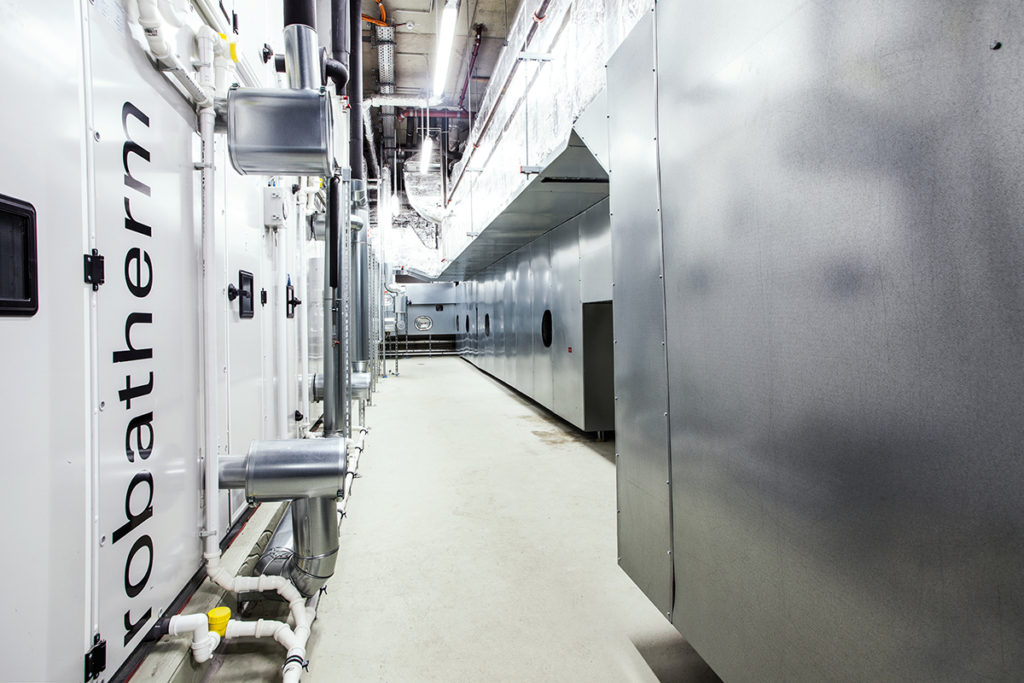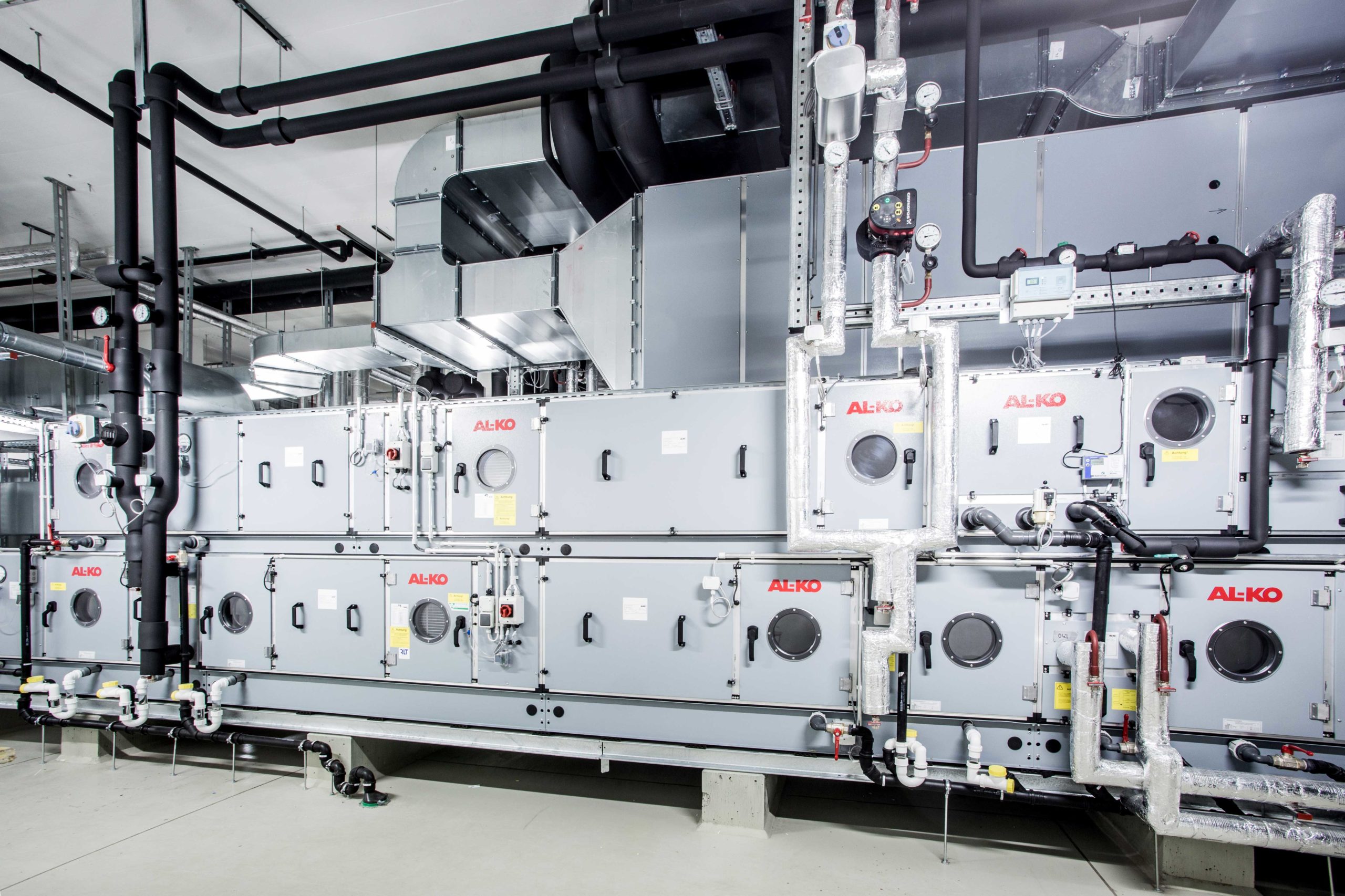 Refrigeration technology
STAYING COOL
Today, refrigeration and cooling systems are an essential part of building services engineering.
They are fundamental to the daily provision of fresh food, provision of medical care and temperature control of special rooms, processes and products.
As always, we focus on energy for this and help your cooling system operate with maximum energy efficiency – whether for a new system or for increasing the efficiency of an existing system.
In each of our service areas (design and planning, implementation, maintenance and service), we focus on your requirements, and ultimately those requirements decide whether customised solutions or standard concepts should be used.
Use of refrigeration systems:
Logistics companies (particularly the deep-freeze industry)
Pharmaceutical industry
Food industry
Slaughterhouses, supermarkets, retail stores
Bakeries and butcher shops
Process cooling industry
Hotels, kitchen operators
Public clients
Military and hospitals
Cooling for computer systems/servers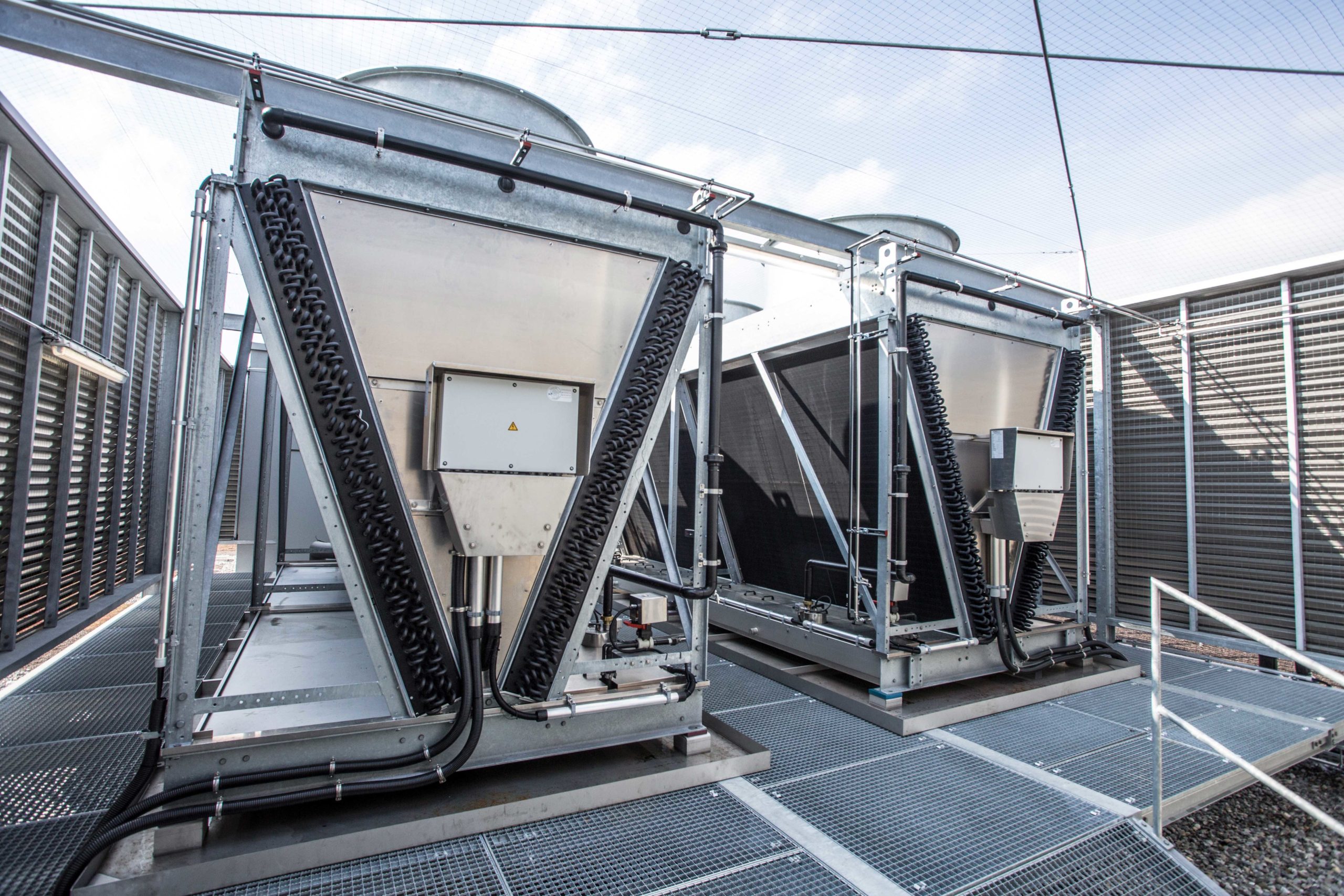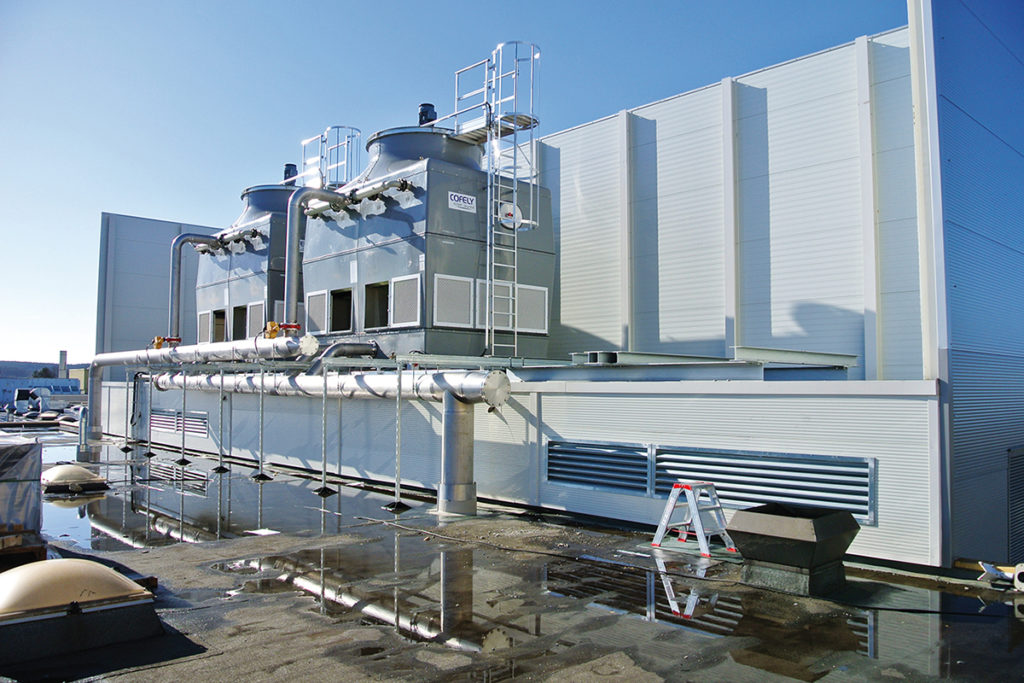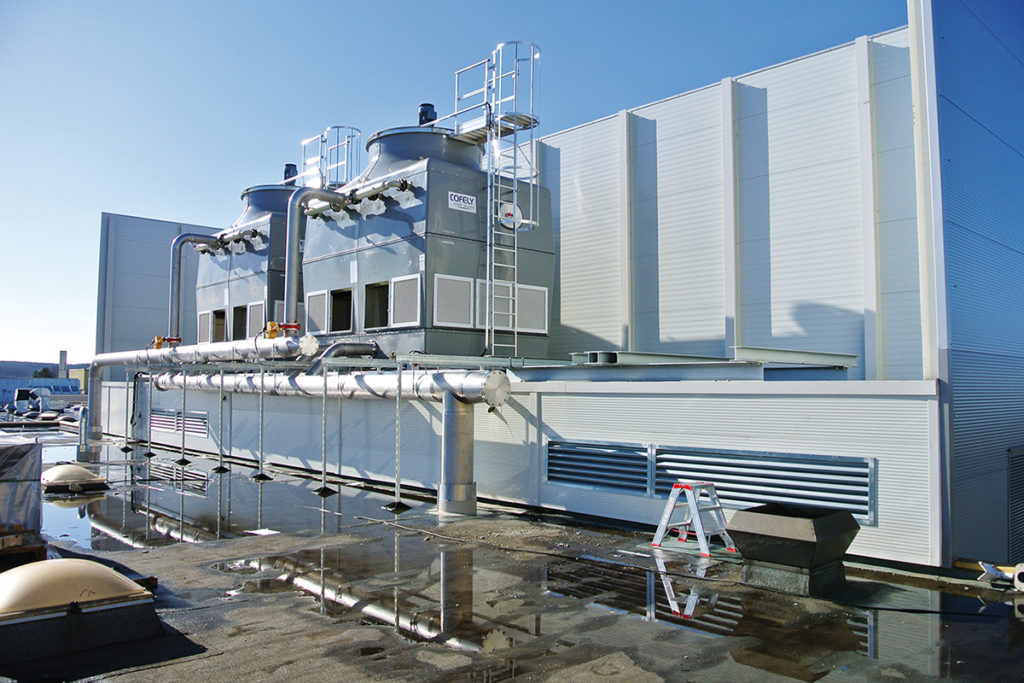 Sanitary engineering
Burst of freshness
In the area of sanitary engineering, we believe it goes without saying that planning should be accurate, scheduling should be exact and execution should be precise. We plan systems for industry, trade, medicine, sports and leisure.
In addition to the furnishings, we adapt the ceramic sanitary ware, controls and any other aids to your specific individual needs. As part of the customer consultation, we inform you about required structural measures.
Of course, we also cover the exclusive ultra high-end bath market.
In this area, we match new bathroom designs and renovations to the personal style and accustomed lifestyle of our customers.
Whether clear and purist, eccentric or extravagant – it can still be practical and free of barriers.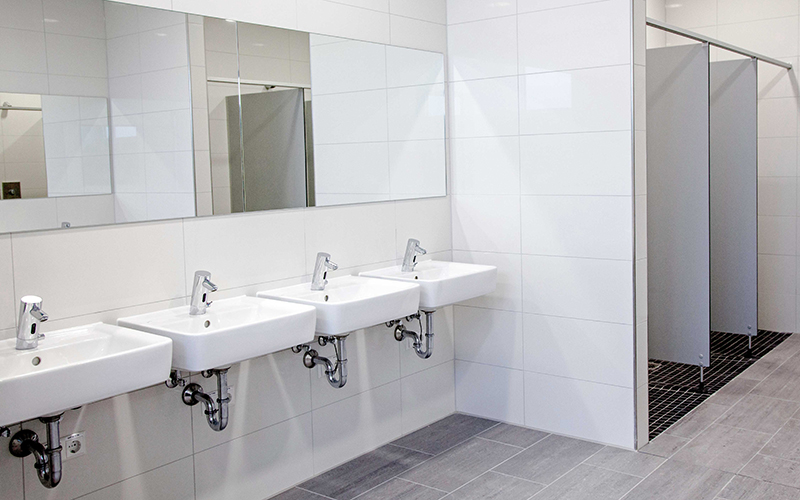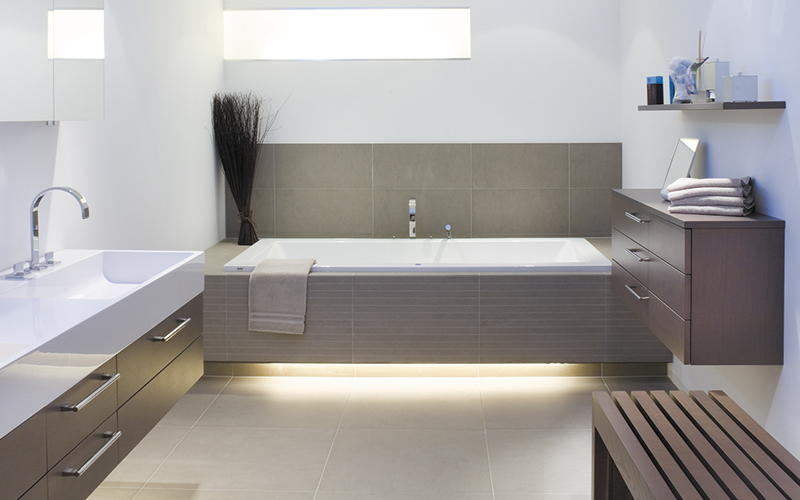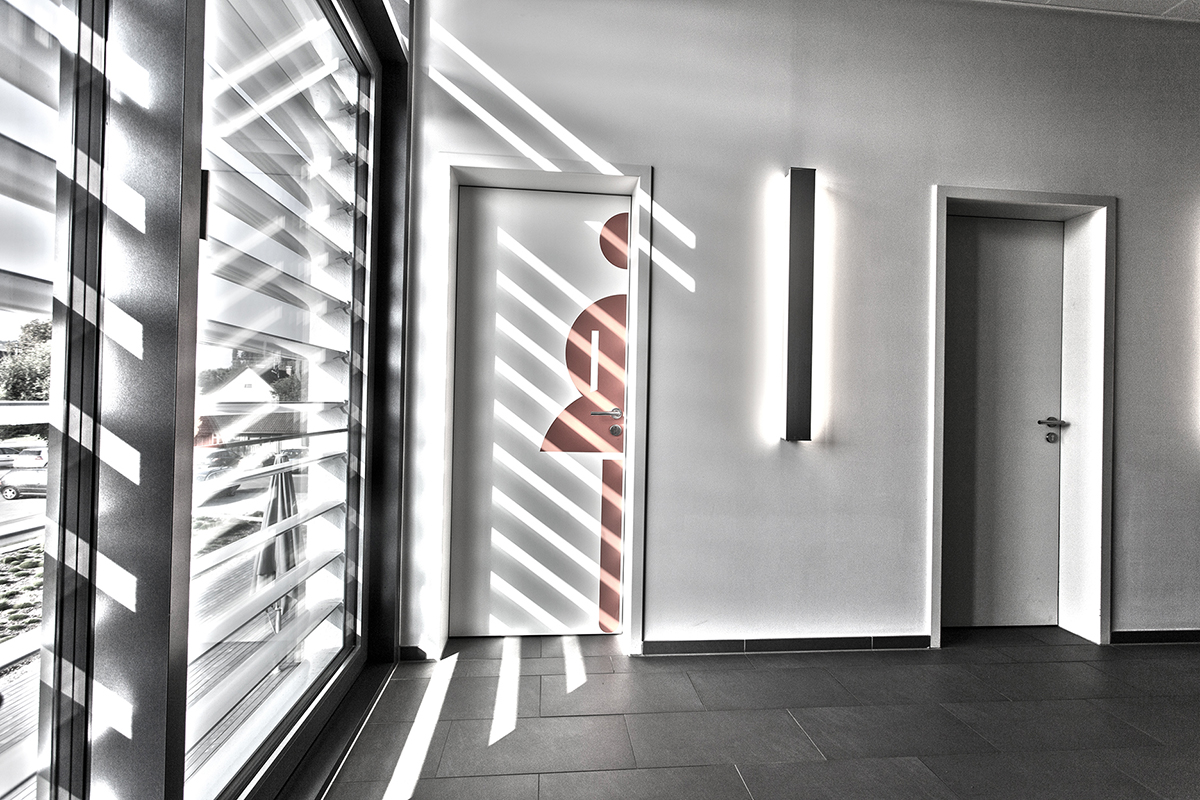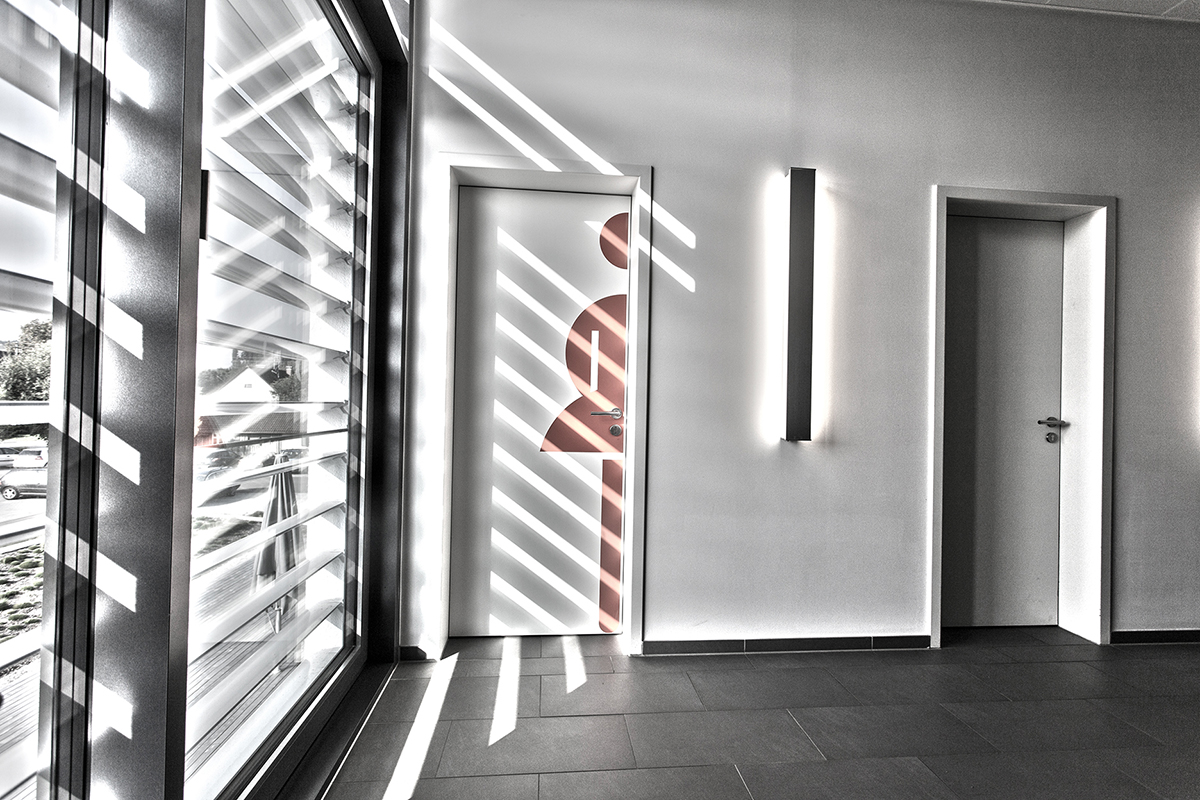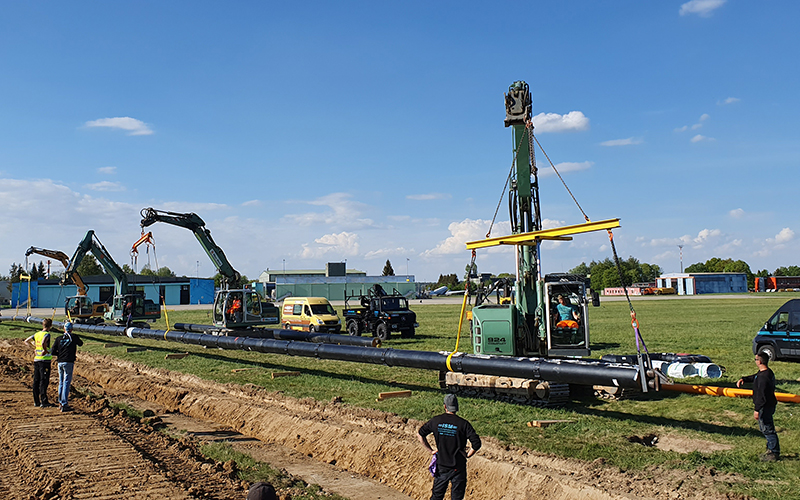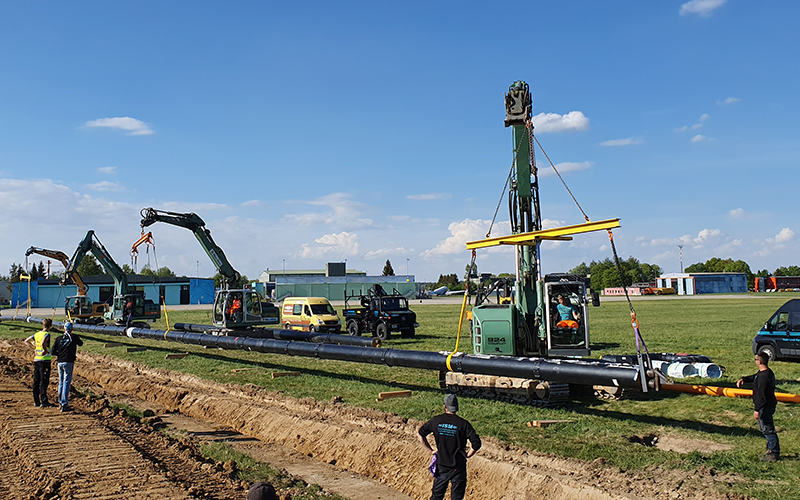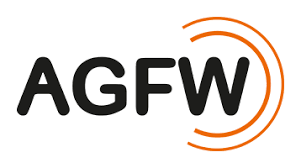 Industrial pipeline construction and district heating in accordance with the AGFW
Well connected
As early as the planning phase, it is possible to ensure that systems are flexible and will allow for additions. The requirements of the German Energy Savings Ordinance (EnEV) and the German Renewable Energy Sources Act for Heat (Wärme-EEG) can be ensured thanks to the option of economically incorporating regenerative energies and cogeneration, and under certain conditions it is possible to achieve a contribution to construction costs.
Additionally, the energy supply is ensured at all times and is made available efficiently.
The low construction costs for the customer, the low costs for support, service and maintenance as well as the minimum required operating space for the heating technology also speak for themselves.
The AGFW certification of the German Energy Efficiency Association for Heating, Cooling and CHP (AGFW) ensures that we supply you with cost-effective district heating over the long term in district heating pipeline construction. On the basis of high quality, the AGFW rules and regulations increasingly represent the state of the art of technology for the European district heating sector. This is how we guarantee you the highest level of security!
Use of district and local heating networks:
Communities
Industrial facilities
Airports
CHP (combined heat and power = cogeneration) of various objects
CCHP (combined cooling, heat and power = trigeneration) of various objects
Construction and industrial areas
Gas supply and media supply
OPTIMUM DISTRIBUTION
We select the ideal system for your needs from the variety of solutions. You can always rely on the competent execution of our specialists.
With us, you receive supply engineering systems from the experts.
In the first step, we analyze your specific needs and, depending on the medium, select the optimum pipe or duct material. In view of the large number of media and their specific properties, a sound knowledge of materials is the basis for a tailor-made solution.
Whether liquid or gaseous – we reliably implement your project.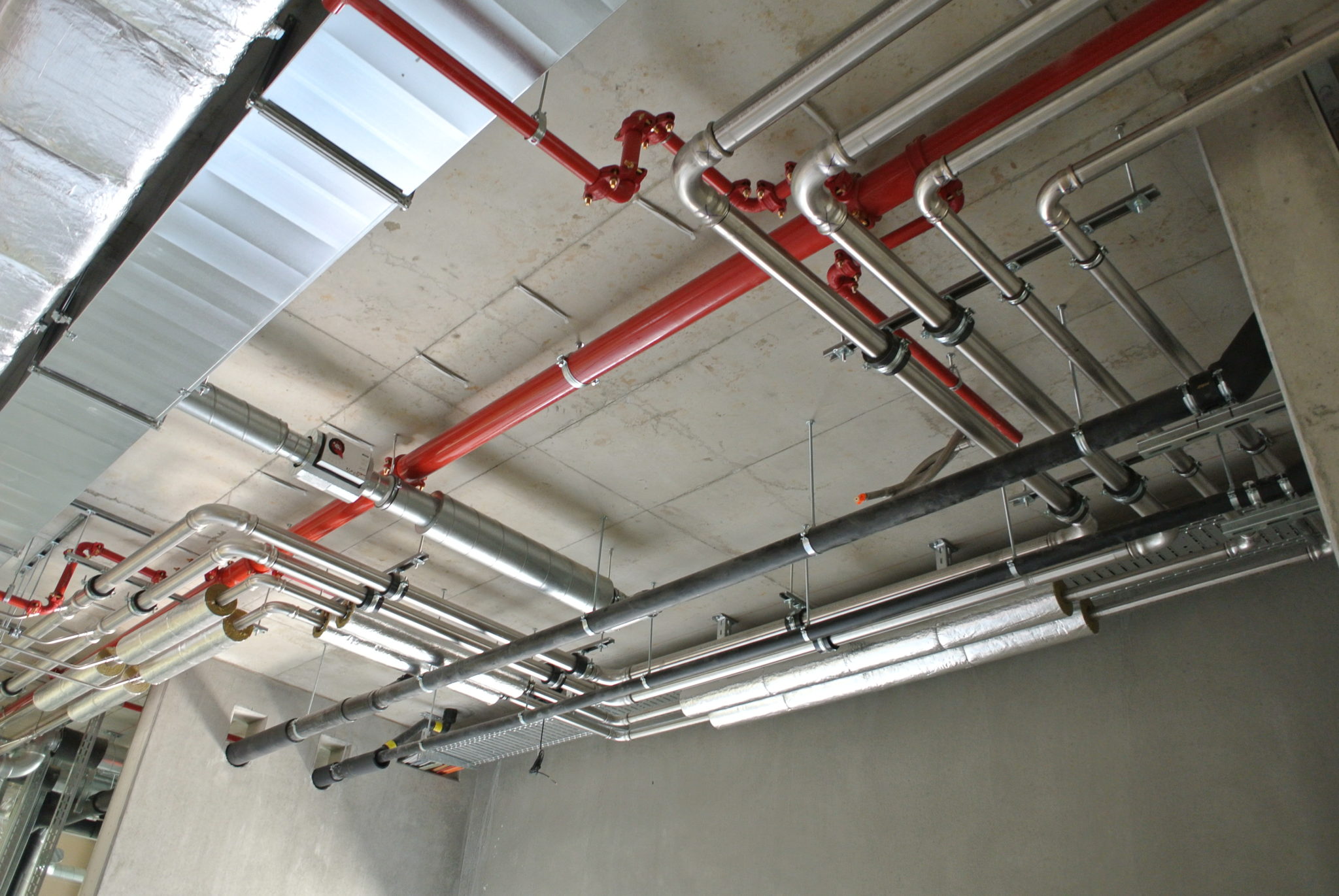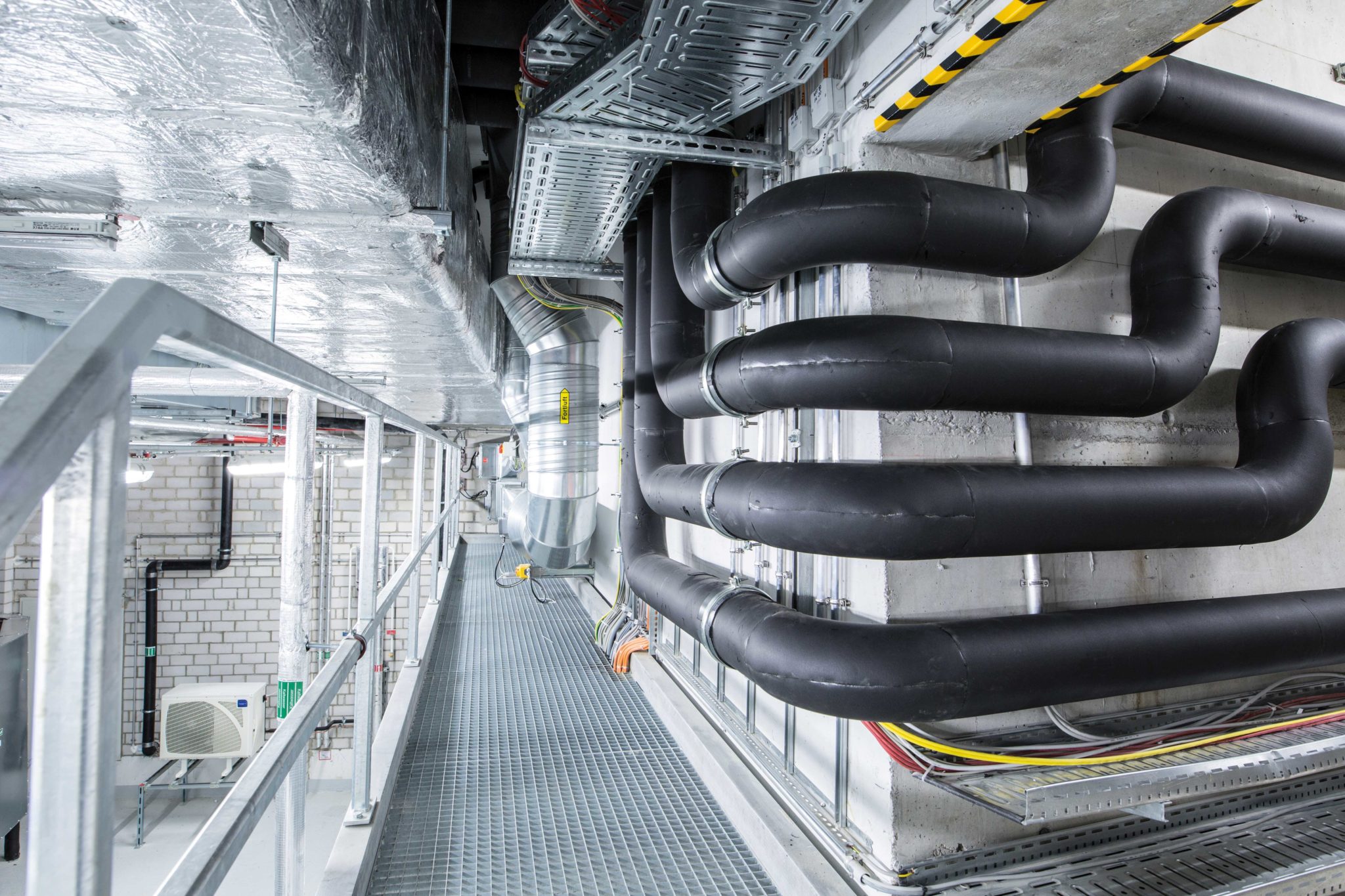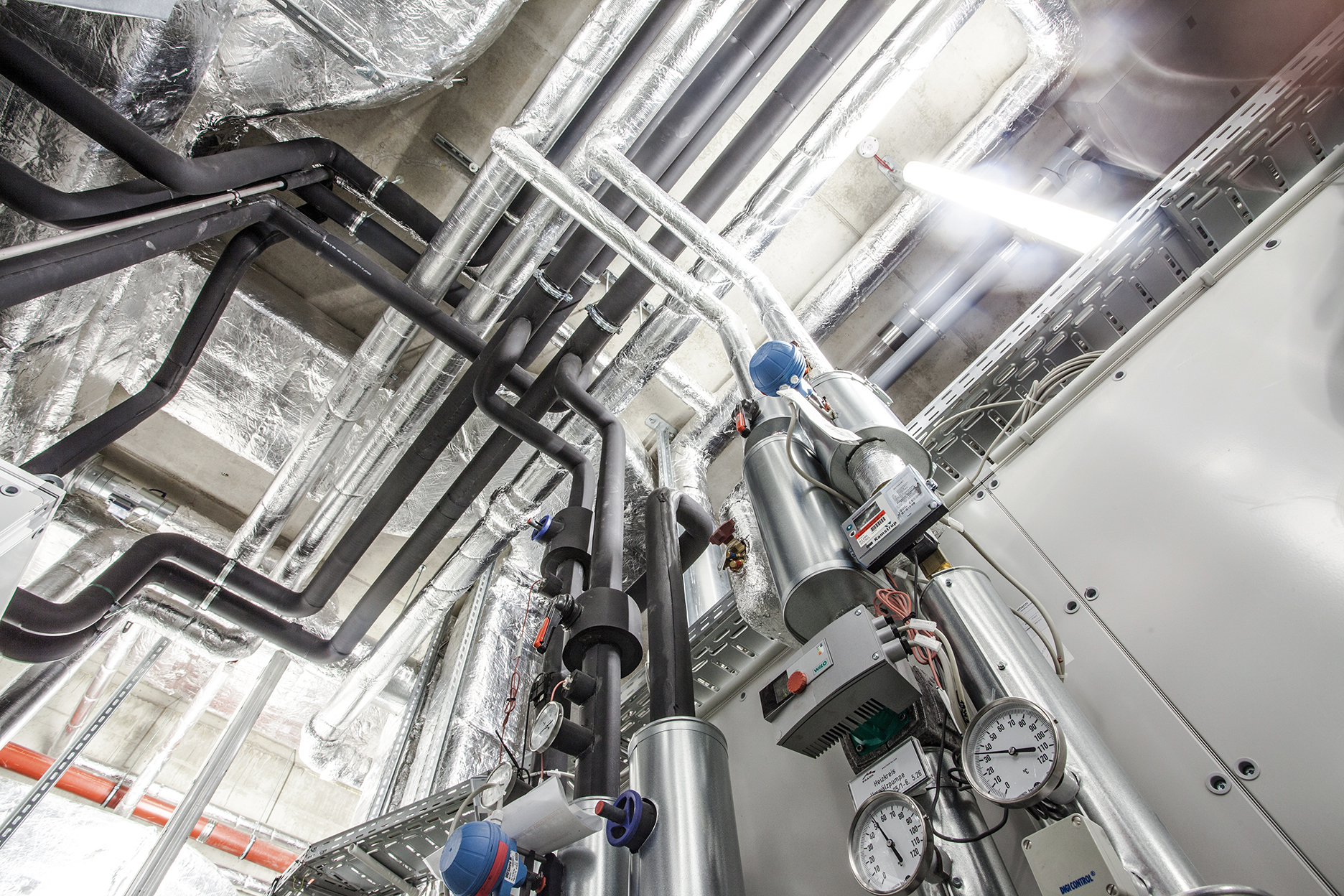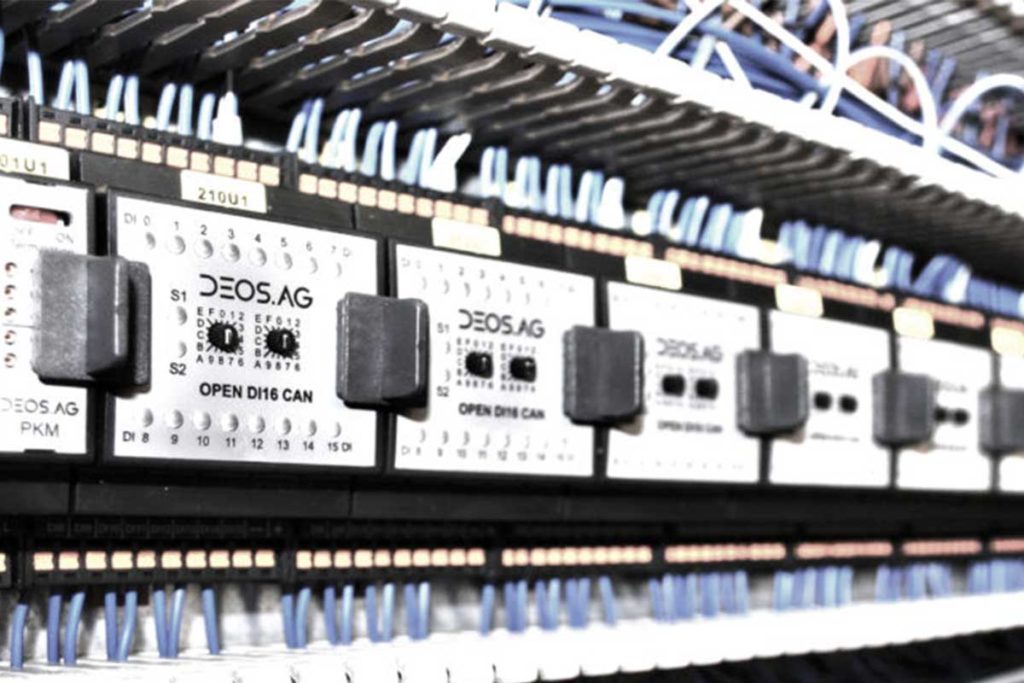 Measurement, control and automation technology
Optimum condition
Energy management conveniently, efficiently and permanently optimized through automation and electrical engineering; in other words, automated.
With holistic automation, we ensure smooth operation of your building technology. Of course, we also use state-of-the-art technologies in this area to control all your system components and the entire electrical engineering conveniently and flexibly.
Intelligent automation stations bring all information, data and consumption messages together. Highly sensitive sensors and probes in a network with room control units and the building management system reduce energy consumption and thus amortize the acquisition costs within a very short time.
Comprehensive information about the function and possible malfunctions of your system and the associated timely maintenance and regulation ensure energy-efficient operation at all times in daily use.
Services
switching and control systems
automation, DDC and I&C technology
PC-supported switching and control technology for energy-efficient heating, air conditioning and ventilation systems
project and plant visualization, network-compatible, with remote access via the Internet
individual control cabinets, electrotechnical components and control technology with conventional control, compact controllers or state-of-the-art BMS automation
project planning, coordination, handling, installation and full service
individual CAD schematic design / E-plan
new installation, modernization and conversion measures in existing plants
customer service, maintenance, repairs, energy cost advice
Electrical Engineering
Smart Home
We offer the entire range of automation and electrical engineering, including everything from energy and load management to energy optimisation and power stations.
We are your single-source supplier for a wide variety of needs. This includes building services engineering with its numerous components such as interior/exterior lighting, fire alarm and communication systems, the integration of PV power plants into the control system, the component integration or the programming and configuration of various bus systems.
In addition to our own certified remote monitoring/maintenance, immediate trouble reports via email and overhaul and other documentation, we also have strong partners working with us.
Electrical Engineering certificates:
Registered shop with the chamber of crafts (Handwerkskammer/HWK) Augsburg
Member of the electrical guild (Elektroinnung), Unterallgäu/Memmingen, Germany
Eplan Electric P8
KNX Partner
Wago I/O IEC 61131-3 with Codesys
Maniago & Henss escape & rescue route management, access control partner certificate
Mobotix AG – partner certificate
Bosch Power Tec VS 5 Hybrid certificate
Flamro – fire protection system certification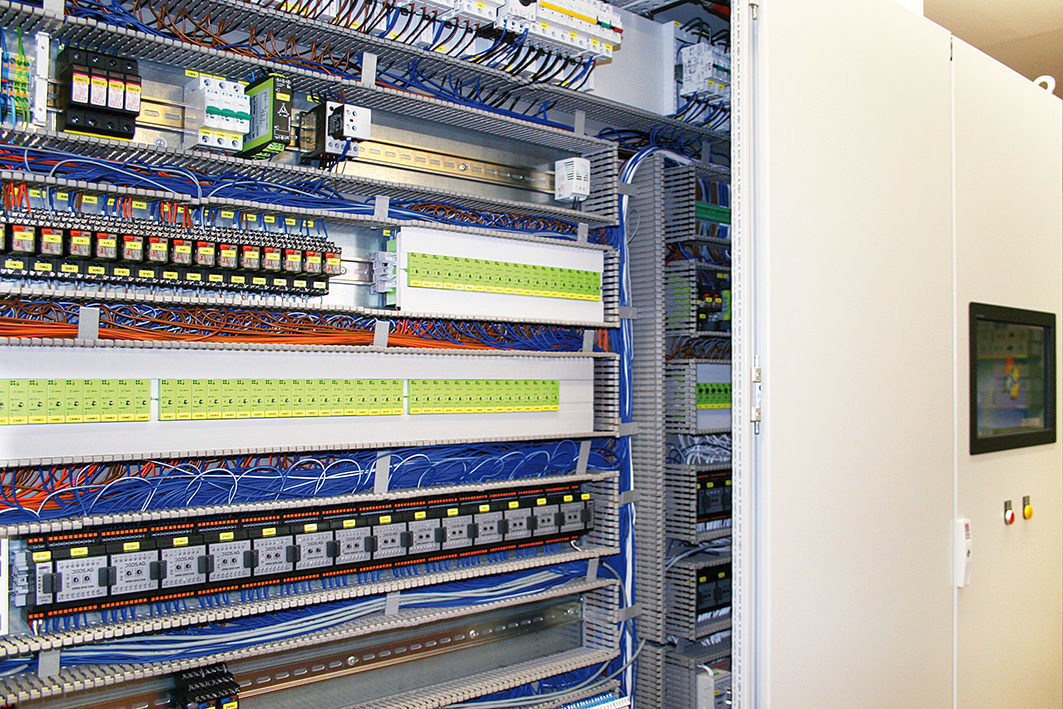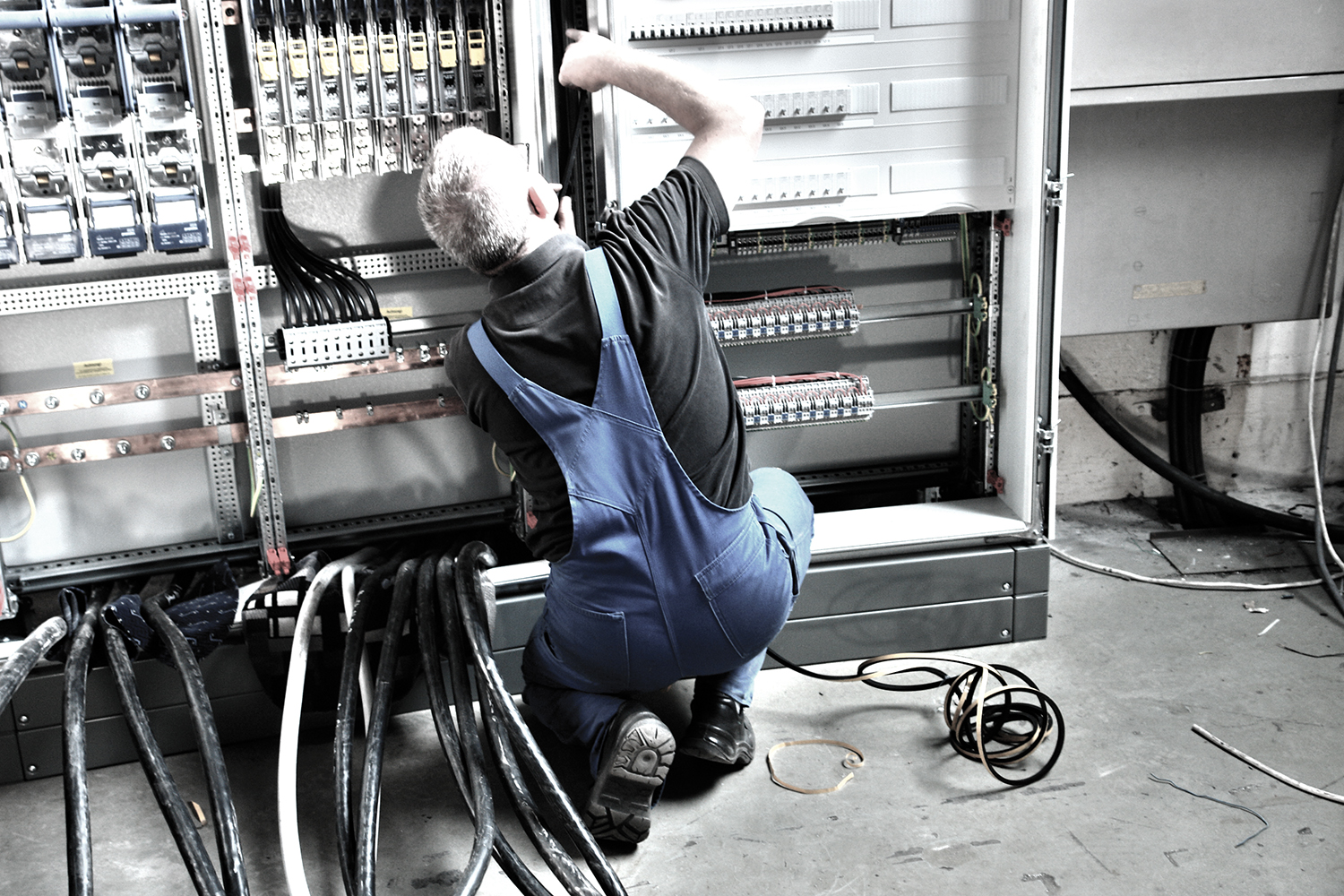 Electrical installation
Everything from a single source
Our automation & electrical engineering department consists of master electricians, engineers, electricians and trainees. The field of activity ranges from project management, CAD planning of E-plans, to software programming and commissioning.
Since 2012, the department has been supported by our partner company Econtec from Buch near Illertissen. Due to the in-house workshop, Econtec offers a high quality in the switch cabinet production.
Highest quality, reliability and a wide range of expertise. Everything from one source, from project planning to execution. A complete service offer.
Through years of cooperation, we rely on a well-rehearsed team. Practice-oriented work and professional cooperation are our hallmarks.
EIB technology
ELECTRICAL ENGINEERING 2.0
EIB stands for European Installation Bus. A globally standardised installation system for automated control of building systems functions in residential and functional buildings. The EIB ensures the efficient use of energy, increases safety and security and makes living spaces more comfortable and convenient.
Furthermore, the technology reduces the installation effort substantially. All building systems can be integrated over the bus, including everything from lighting to the alarm system, from room heating to the management of the blinds. Individual household appliances, such as the kitchen stove, washing machine or iron, can be individually switched via EIB. Consumers have free choice of products, because over eighty leading manufacturers offer EIB-compatible devices and systems.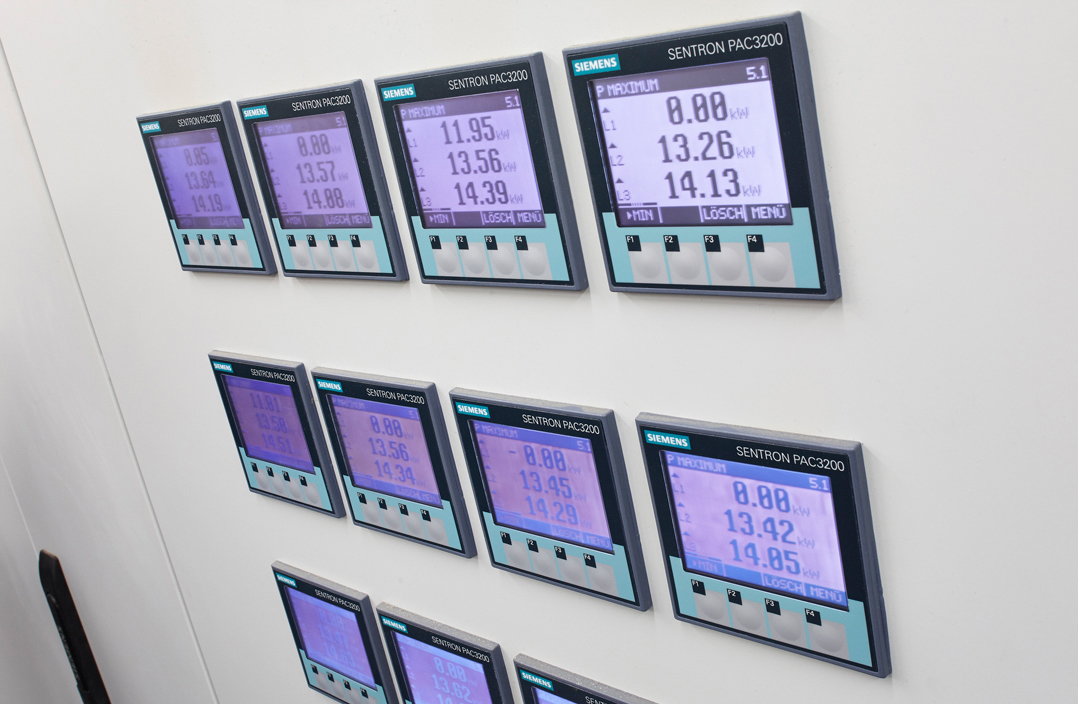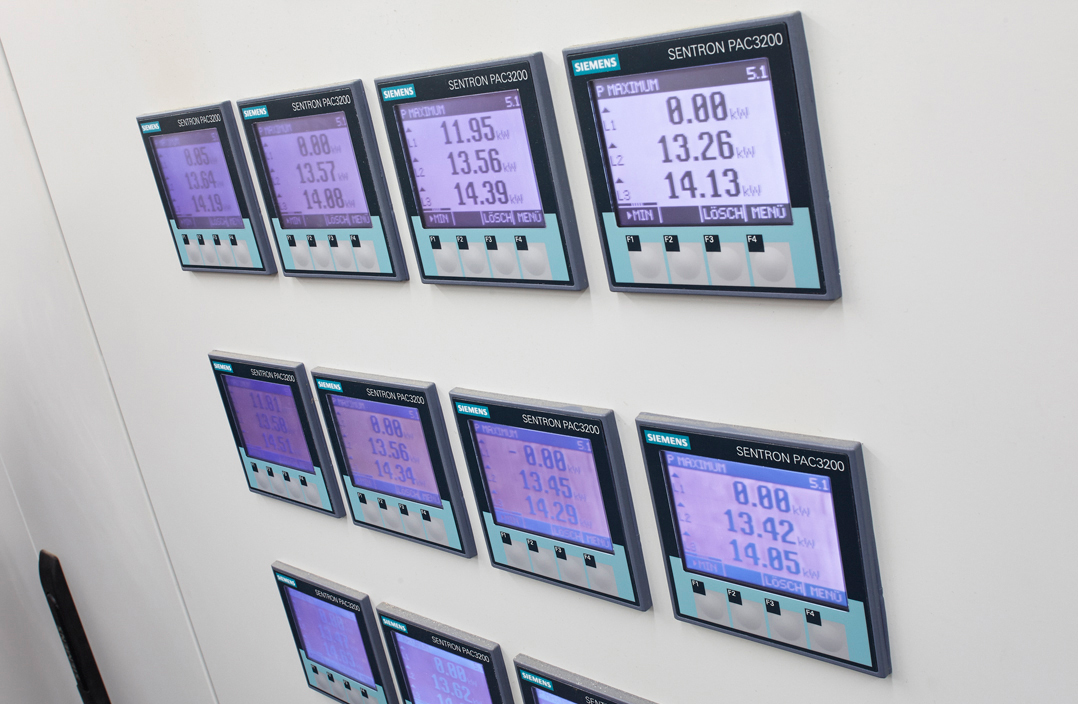 Power stations designed as containers
The flexible solution
Modular systems for energy systems are satisfying the growing environmental protection requirements and changing applications.
Fast, simple and standardised – adaptable component systems with high quality and consistent standards. The container-style design of mobile power stations provides the optimum solution: complex technology, shorter construction time, replacement, addition and cost transparency – and it is all compact.
The industrial prefabrication and the expertise in 3D planning and design guarantee maximum quality. That saves you time and gives you the certainty of being able to respond quickly to modified requirements.
The only constant in life is change! With this in mind, we focus on innovative energy.
At our Green Factory, we provide you with extensive manufacturing and production services for mobile power stations designed as containers.
Our solutions are to your advantage: quality assurance, time savings, process optimisation and sustainability. With CO2-neutral production.
The mobile, decentralised energy container is the perfect solution for implementation at any location. We plan, design and manufacture quickly, without major construction effort and using a modular system for flexible adaptation to your requirements.
Power stations designed as containers provide the following advantages:
They enable refrigeration, heat generation and power generation
All power classes can be implemented as a container-type design
Short construction time of 2-6 months, depending on the model and dimensions
Commissioning takes place approximately 1 week after delivery
Cost-effective alternative to construction of a building
High quality thanks to an ideal work environment at our production facility in Ungerhausen