Service Centre
Project sequences working in harmony
All areas of our company communicate on one level and mesh together smoothly. As a result, the workflow is uninterrupted, all participants have access to the same updates and no information is lost. Our Service Centre responds to the various requests of our customers promptly and skilfully. This includes working in close collaboration to incorporate even complex project workflows into the service cycle without losing time or quality.
Our service staff is always there for you!
Materials planning
Maintenance
Industrial maintenance | Key Account Management
Potable water hygiene | Building service
Invoicing
Controlling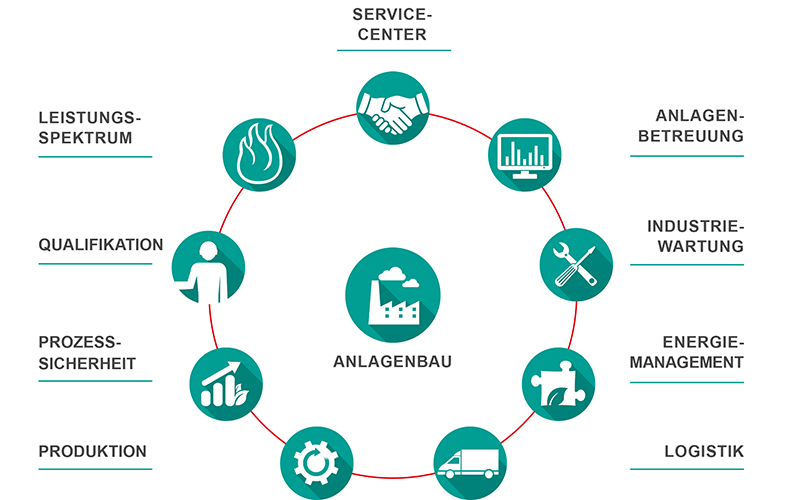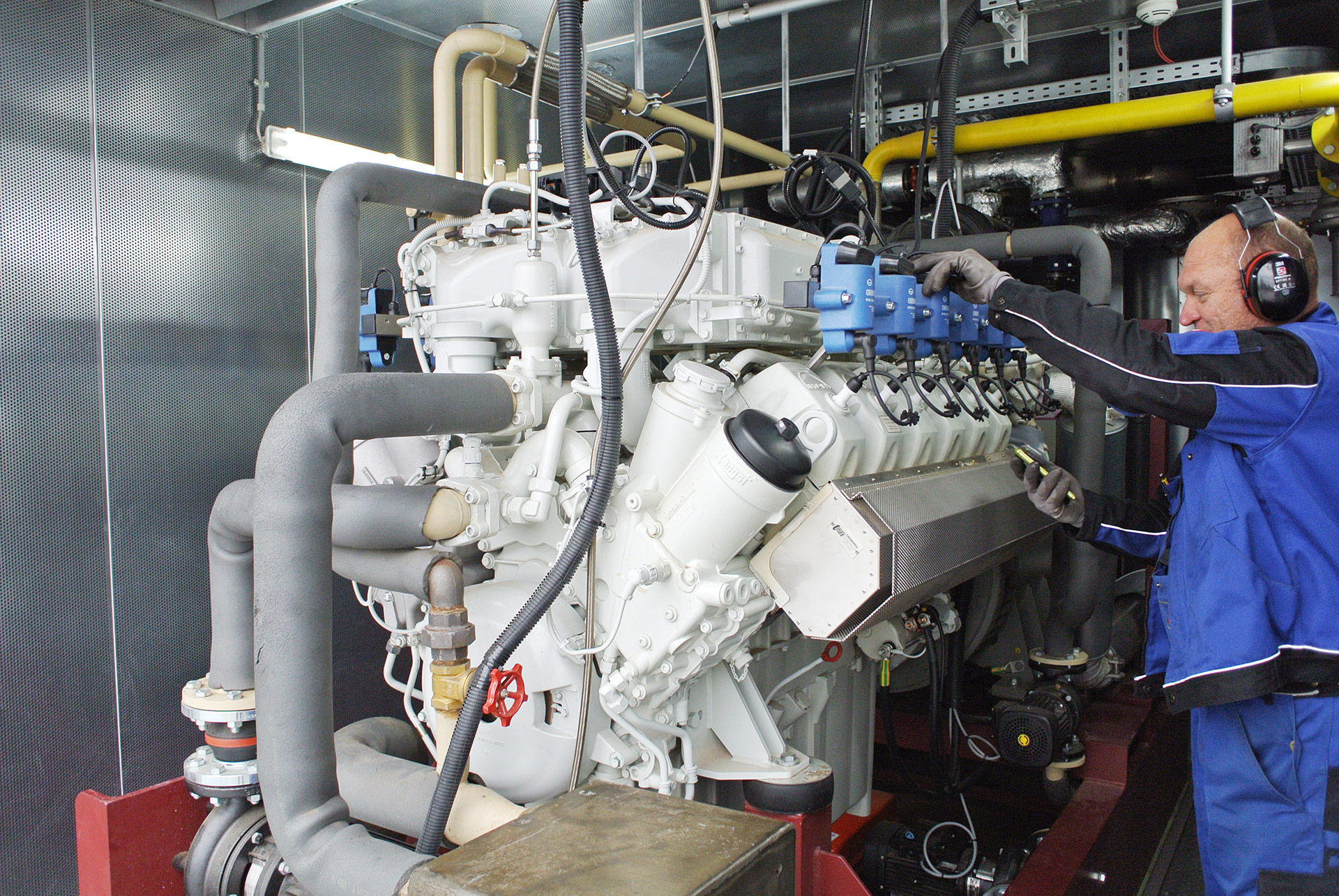 For every requirement
Service for commercial and private customers
Regular maintenance ensures your system's function and its quality. The service life and energy consumption of the systems are extended, preventing extensive repairs.
We would be glad to arrange an appointment with you and carry out all pending maintenance and tests, even on systems not installed by us. Our dedicated and excellently trained team is available to you!
We want to live up to our standard of a comprehensive design. And this principle is not limited to the solutions we find for our customers. The processes within our company are also smooth, safe, of the highest quality and always harmonised. Adherence to schedules is a matter of course.
Range of services:
Heating, ventilation, plumbing
Block heating power plant (CHP) service
Refrigeration and air conditioning service
Electrical engineering, measurement and control technology (MSR)
A holistic concept
Process reliability
We safeguard a wide variety of processes for each building optimally and efficiently. Through individual consulting, planning, installation and reliable service.
Optimising and managing operations means creating the optimum conditions in a new plant. From the very beginning and with sustainable handling of the energy resources.
As a medium-sized, family-owned company that operates regionally on the basis of its stable network – without having to follow a specific set of directives from a parent company or product specifications.
State-of-the-art visualisation, remote maintenance, data archiving and fault reporting technology. On-site access is possible via Internet connection or from mobile devices via UMTS.
Range of services:
Sampling | Analysis | Treatment
Plant support
Energy management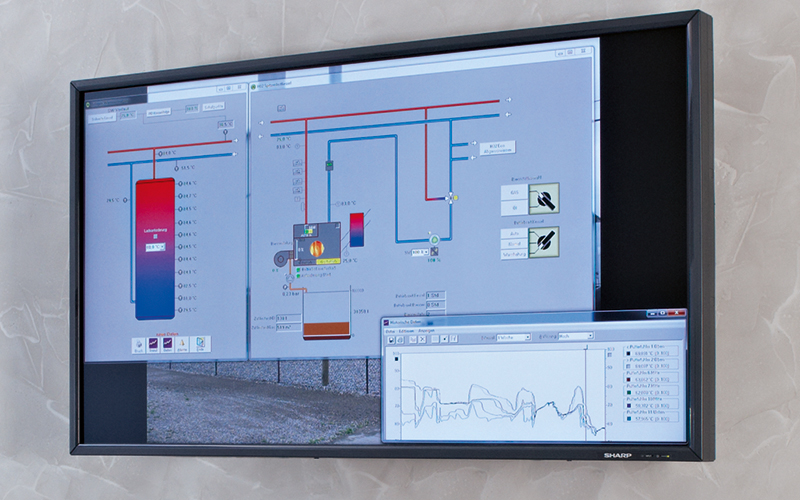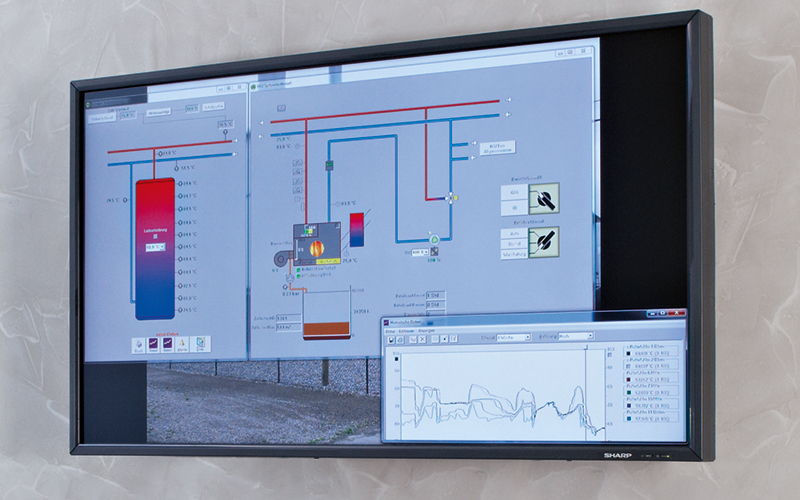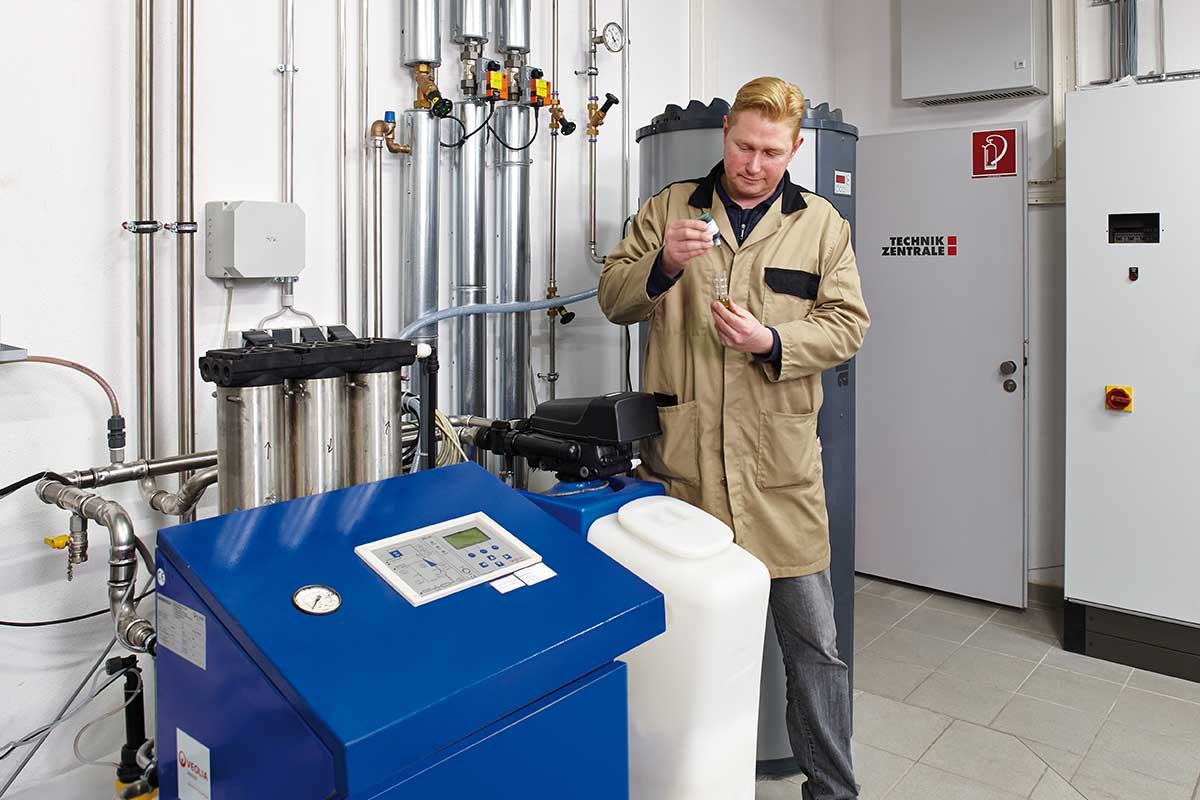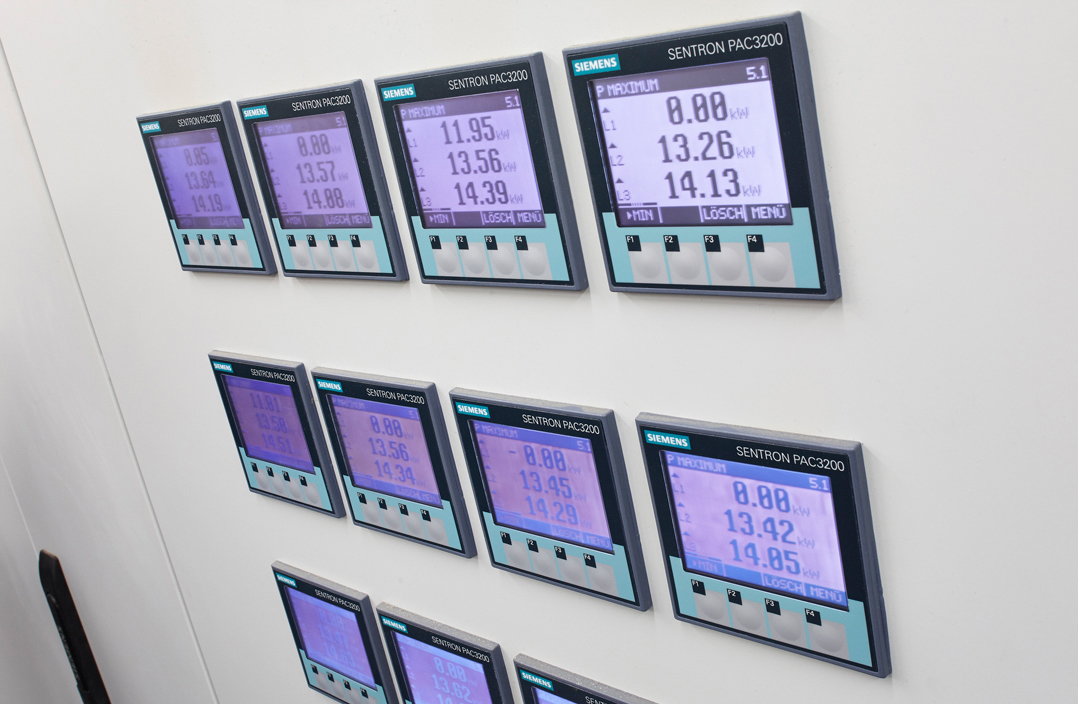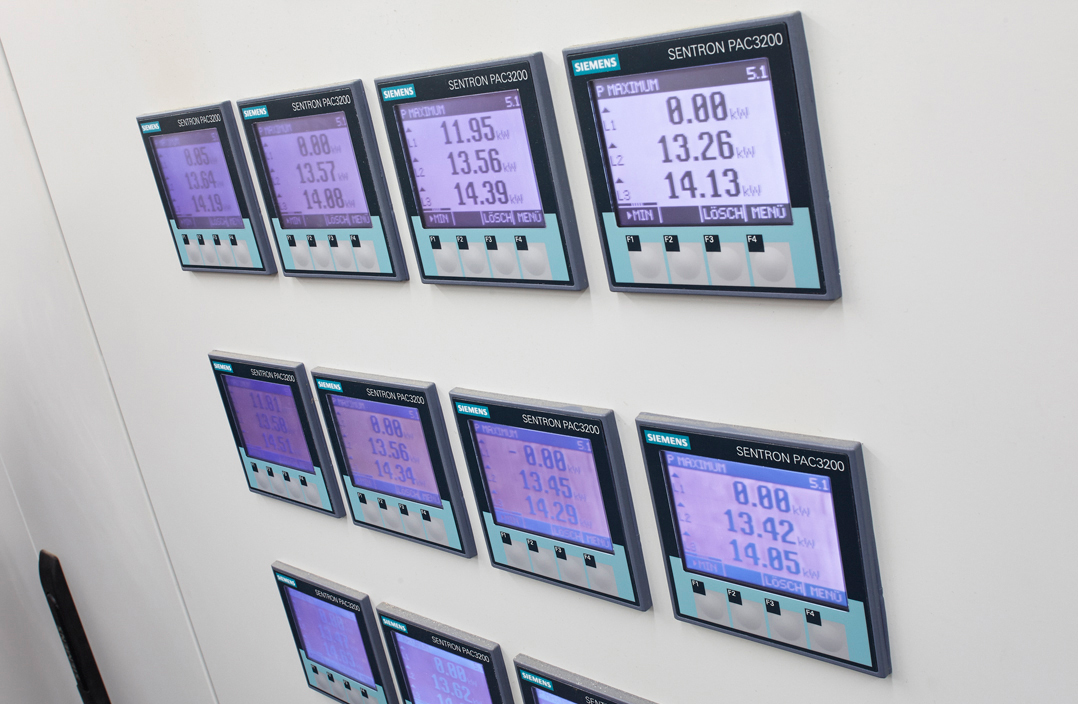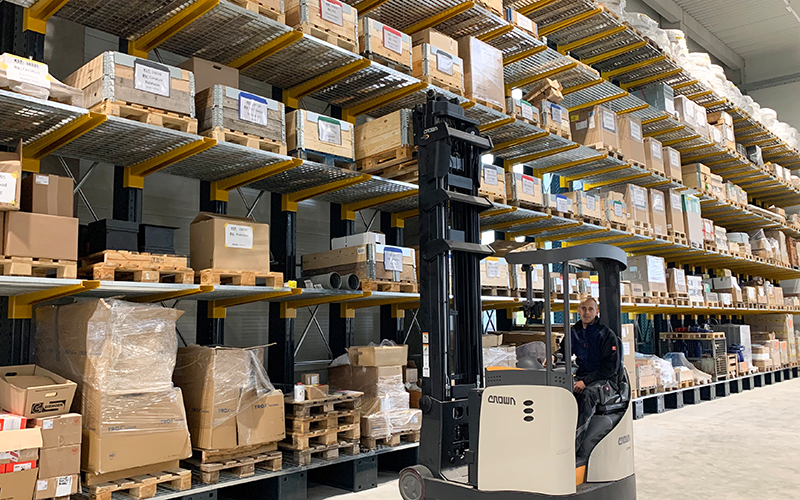 We act sustainably
Logistics
In our view, logistics means the perfect interplay between all the individual components of the company: From tool and vehicle fleet logistics to online material and warehouse logistics. This lets our technicians view the inventory and availability online, any time and from anywhere, or place an order directly.
PRODUCT AND SPARE PART LOGISTICS
We have a high-end, high-tech warehouse organisation and material provisioning system that saves time, storage room and money and makes the workflow substantially more efficient. The inventory overview, which can also be accessed remotely on the go, gives our customers great added value. It lets our customer service technicians check the availability of the required spare part at any time.
Process optimisation as part of our customised intralogistics concept guarantees process reliability and cost optimisation.
For long-term corrosion protection
DEMINERALISED WATER
The heating and refrigeration systems and district heating grids have to be filled with demineralised water. If the filling water is not treated accordingly, this can pose a warranty risk.
We fill all our systems with high-quality, demineralised water which is standardised in accordance with VDI 2035. Demineralised water guarantees that systems will be functional and have a long service life. Therefore, (external) water inspections are occurring more and more frequently. There is no need for you to perform quality control checks on-site because we have already done this for you under standardised conditions.
Demineralised water in accordance with VDI 2035
The ion exchange of dissociated, water-soluble substances in completely purified, oxygenated water (deionised/desalinated water) in accordance with DIN EN 12952-12.
Our tanker
Delivering large quantities of demineralised water to you in no time. We can deliver high-quality, demineralised water to you in our 25 m³ tanker. We can also fill up third-party systems.
IBC tanks – installed on a Euro pallet in compliance with standards
Ideal if only small quantities are required. Freshly produced and prepared water from in-house production in practical units for you to pick up. You could say it's demineralised water "to go".
Contact
Michael Heckelsmiller | Phone +49 8331 7504110 | Email: info@econ-ag.com | www.econ-ag.com